Call Bruno's Now to place an order or make a reservation (262) 514-3663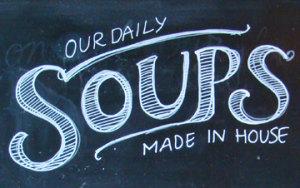 Waterford's Best Casual Dining Secret … but not for long
Hours we are open
— Sunday: 8am-8pm
— Monday – Friday 11am-9pm
— Saturday: 8am-9pm
Dine-in or Carry-out Available.
Call to place an order or make a reservation (262) 514-3663
Bruno's Menu:
We are all about Casual Dining in a nice friendly atmosphere, so come as so are , sit in the restaurant or bar!
Features of our menu include:
Appetizers
Soups & Salads
Sandwiches
Dinners
Pasta
Seafood
Pizza
Children's Menu
Breakfast on Sundays Only
Full Beverage service of Non-Alcoholic Beverages, Cocktails, Beer, Coffee, Tea and more…
Daily Soups & Specials
Our Soups are made fresh in house, not from a can or bag.
Because we take such care they change often and sometimes we run out
We apologize for this, but with food this good, people sometime hoard it !
Our specials change everyday, and twice on Saturdays..
To get the latest on our specials Join our text club Find and Follow us on Facebook 
Bruno's Weekly Featured Items:
These are every week in addition to our Daily specials
Tuesdays
Pizza Special —
Save $2.00 off any pizza
Tacos —  
Beef – $1.50 ea
Chicken – $2.00 ea
Calamari – $2.50 ea
Thursdays
All You Can Eat Spaghetti 
Topped with our own fresh Italian meat sauce,
4 meatballs and served with 2 slices of garlic bread – $8.99
Fridays
Fish Fry –
    Because it's always the right time for a fish fry. we do it year round ! 
Beer Battered Haddock served with your choice of potato, coleslaw and tarter
Prices can vary slightly with the season… Call for current price.
— Add Soup or Salad $1.50
Call Bruno's Now to place an order or make a reservation (262) 514-3663
Hours we are open
— Sunday: 8am-8pm
— Monday – Friday 11am-9pm
— Saturday: 8am-9pm
Dine-in or Carry-out Available.
Call to place an order or make a reservation (262) 514-3663