Welcome to River City Lanes & Bruno's Resaurant

The only place in Waterford and Western Racine county that offers for bowling, volleyball, horseshoe, restaurant, bar, banquet center, wedding venue, party zone, and so much more.
Catering to the needs of our great town of Waterford and the surrounding area since 2006. River City and Bruno's is dedicated to provided the Waterford Community a place that welcomes everyone for just about anything all at one location. Waterford is know for being the little town where there is always something going on, and often that involves River City.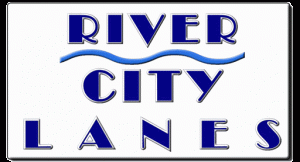 Our two major area of course is our recreational area which is highlighted by our state of the art 12 lanes bowling center. Before during or after enjoying yourself at river city Bruno's is our Full service Restaurant. With a full menu the encompasses something for everyone. We have a all-american menu with some great Italian classics, a made to order pizza that is simply fantastic and a team of chefs that are always creating nerw a fresh items from appetizers to steaks. We promise you won't be disappointed in the food.
A center like River City can handle just about anything. We have a large
meeting/Banquet area separate from the restaurant. The hall is capable of holding over 400 persons, great for group events, meetings, training session, and of course wedding receptions and rehearsal dinners. IN addition to our inside facilties we have a large outdoor area that is available for special events, be it car or bike shows, to out door weddings and live music.
Of course no full service center would be complete without a full service bar separate, but next to, the bowling and restaurant areas. It features a separate walk up service for bowlers of all ages without entering the bar area. We've packed the bar with comfortable seating options and a TV's are everywhere.
We have all of your favorite spirits and feature nearly 100 different beers at all times, cold and ready just for you!